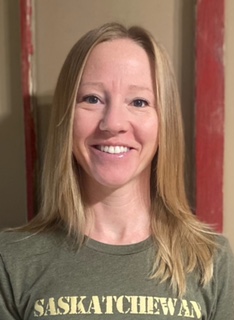 Heather is well known throughout the province having grown up as a racer with TMART during which time she competed in the CWG and earned the Top Female SK Cup Award.
During her years with the Edmonton Ski Club, she served as coach, ski school director and general manager. Since returning to her SK roots she has been a coach with TMART and the U16 High Performance Athletes. She also serves on the SK Alpine Board of Directors as our U16 Coordinator. Heather holds her DL Certification, PL Course completion, CSIA Level 3 and Business Administration Diploma.
We're extremely fortunate to have Heather onboard as our new Program Director and excited for our future as an organization. Heather started in her new role on September 1st, 2022.
Heather is passionate about alpine skiing and is excited to be in this position. She is looking forward to travelling throughout the province and reconnecting with coaches and racers and meeting new coaches and athletes. Welcome Heather!